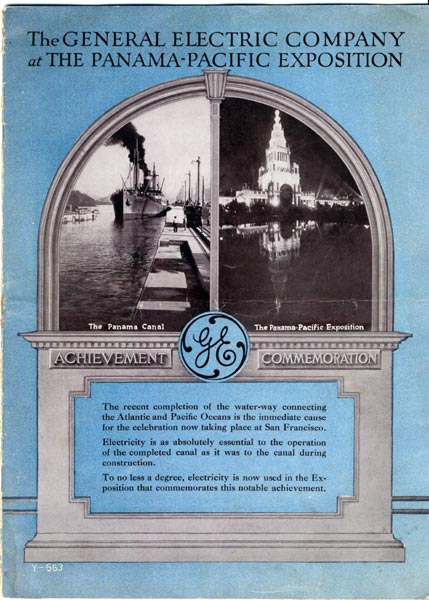 The General Electric Company at the Panama-Pacific Exposition
The recent completion of the water-way connecting the Atlantic and Pacific Oceans is the immediate cause for the celebration now taking place at San Francisco.
Electricity is as absolutely essential to the operation of the completed canal as it was to the canal during construction.
To no less a degree, electricity is now used in the Exposition that commemorates this notable achievement.